This page last updated on April 27, 2017

Armor of Hope Ministries, Inc.    748 Northeast Ave.,    Tallmadge, OH 44278       330-687-2700      lauraross@armorofhope.org



Congress Lake Country Club

1 East Dr. 

Hartville, OH

United States

44632

OUTING DETAILS                                    

$250 Per Player Teams of 4 only

18 Holes Includes golf and beverage Cart

Shamble Format  - Each team selects the best shot off of the tee and each player of that team moves their ball to that spot. Each player then plays their own shot to the hole. 

ARMOR OF HOPE CHARITY GOLF OUTING

Congress Lake Country Club

August 21, 2017

SCHEDULE OF EVENTS

7:00-8:15 a.m.   

   Continental Breakfast

   Driving Range

   Putting Greens

8:30

   Shotgun Start

1:00

   Lunch and Awards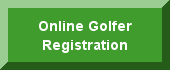 Sponsorship Opportunities  

$500 Luncheon Table Recognition    $200 Hole Sponsor    $100 Beverage Cart Sponsor 

AVAILABLE FOR PURCHASE

50/50 RAFFLE

SKINS

MULLIGANS

COMPETITION CIRCLE ON THE 18TH PAR 3

 REGISTRATION

DEADLINE IS

 AUGUST 7, 2017

PRIZES

2 Par Three's for low handicap

2 Par Three's for high handicap

THREE DRAWING AT LUNCH

    2 INDIVIDUAL DRAWINGS--2 winners receive 2 CAV'S game FLOOR SEAT tickets.

    1 FOURSOME DRAWING--4 Indians tickets (premium seats) to a September game.